With some curated reads for you :)
Every time I talk about 2019 ending, I hear a collective WHEW! 2019 was a rough year for a lot of people for some reason. Perhaps it was in the stars, perhaps it was in the politics, or maybe the number 2020 just feels like it will have something better in store.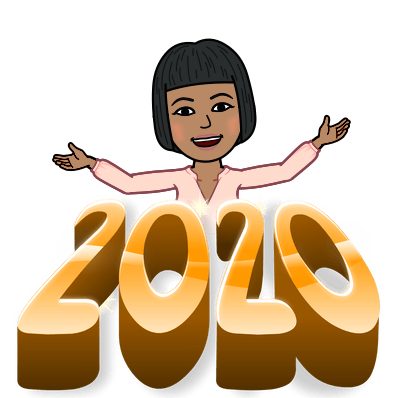 The thing is, 2019 was great for me. I almost feel bad talking about it because of the collective "ugh" response I get. But, it's true!
This year, I began a regular writing practice on Medium. This habit got me four publications outside of the Medium realm. That's right, FOUR. FOUR more than 2018, all of which were paid.
I published "Why I Brag About My Divorce" on Ravishly. This came with its own aftermath of a former friend telling me to get over my abuse, which is why I wrote "Someone Told Me to 'Get Over' Abuse" on Medium.
Then a Medium editor reached out to me and asked I'd want to revamp a piece I published independently about fake news for one of their own publications, GEN. Not only was it amazing to work with the editor, but a couple of weeks later, The Times of India asked if they could publish a version of it, too! The Times of India is the 3rd largest circulating newspaper in India and the 2nd largest selling English-language daily in the world. THE WORLD. It felt so surreal when family members living in India randomly messaged me to let me know they read it!
Next came a piece that took me over a year to put together. I started writing it in one writing class and finished it after I took another. I submitted it to one of my dream publications, The Rumpus, and they accepted it! "Will You Be Nice To Me?" (scroll to the second story) explores my upbringing, people-pleasing, and reflects upon my relationship with my mother as well as with my ex-husband.
And most recently, I wrote a piece for Greatist called "When Your Mental Health Needs Don't Fit Your Parents' Definition of Success". Here, I try to make sense of my parents' immigration story, my struggle to mediate my family, the model minority myth, and my entry into therapy. The stigma of mental health runs wide, but it is especially present for immigrant communities.
But I won't talk about my successes without talking about my not so much successes. I applied to be a PEN Emerging Voices Fellow and I was rejected. A piece I wrote for the L.A. Affairs column of the L.A. Times was rejected. I'd been trying to culminate a piece about my relationship with my fathers, and it was rejected from multiple places. I pitched several editors about various ideas, and they were rejected.
But that's okay because the process of writing for these publications and opportunities helped me develop my voice and get to know myself better. They helped me process my father's death, my creative breadth, and my life purpose. Yes, for real, my actual life purpose! This is serious stuff y'all :)
I'd hate for this last newsletter to teem with narcissism, so here are some my favorite reads from the year:
And lastly…
My podcast MigrAsians airs in February 2020. In this podcast, you'll hear conversations between creative and political Asians and me about topics like the model minority myth, vulnerability, intergenerational trauma, activism, and more. If you haven't, please visit my Patreon page and consider contributing to support the professional production and execution. I am committed to using all Asian talent to create this podcast. I've already paid for the cover art and music (which you'll get a sneak peek to at the $5 level and above). I am happy to involve you in the creative process, as you will see from the different tiers :) I completely understand if you cannot contribute monthly, so if you want, you can always Venmo me directly at @Nisha-Mody. Everything helps!
And lastly lastly…
I am going to switch email newsletter providers soon. So if things look a little different, that's why :)
Thank you and have a joyous holiday season. Happy 2020!
With love,
Nisha